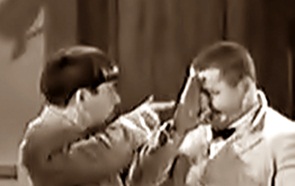 Can't get enough of the existing 197 Stooge shorts? Neither can I.
Read new episodes. This site is dedicated to providing new Stooge scripts, all ready to be filmed.
DougTheStooge has written 83 shorts with more on the way. Stay tuned for the next episode, numskull! We have published shorts 198 to 234.